Below is a list of our frequently asked questions. If you do not see the answer to your question or need some clarification, please contact us and we'll be happy to answer your question!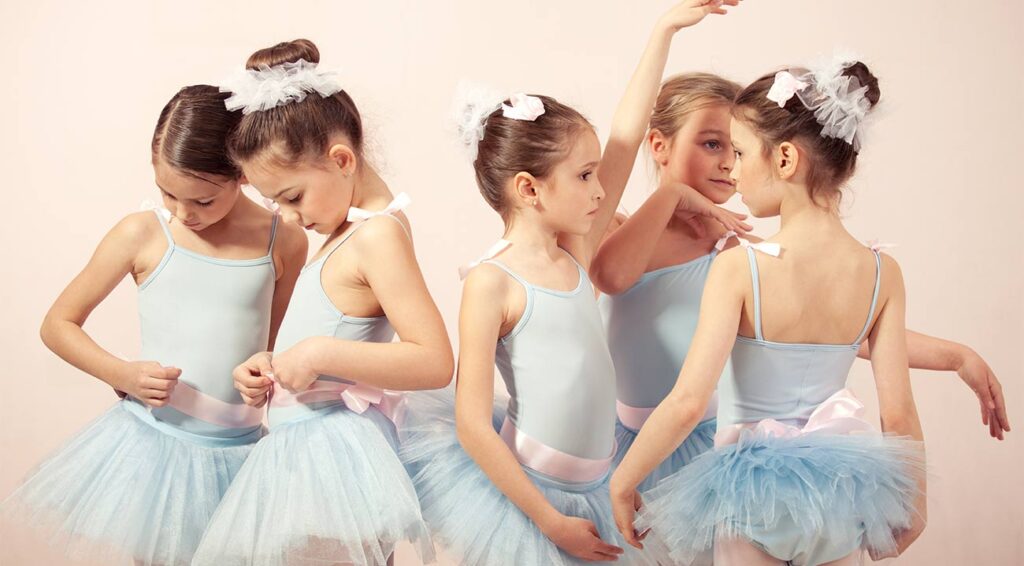 How do I register for a class or classes?
All registrations are taken online through our website, click HERE to register.
What forms of payments do you accept?
Upon registration, class tuition and registration fees may be required to secure the account. Visa, MasterCard, Cash and Checks are accepted for payment. Tuition is posted on the 1st of the month and charged on the 10th of each month. If you are paying by cash or check, please make sure you do so by the 10th to the front desk.
How do I add to a waitlist for full classes?
Our business office holds registrations for our classes that are full. If you wish to add your student to a waitlist please email Brooke@dualstardance.com. Once an opening becomes available, we will email you!
Do you have recitals or showcases?
Yes! We do progress performances halfway through the year in November and December (dates and times will be released in October or early November). We also have one year-end recital at the end of our dance season in June! Stay tuned to our monthly newsletters for more information!
How do I schedule a free trial class?
You may request a free trial class HERE
Do you sell shoes and dancewear?
We do not sell shoes or dancewear. We recommend Assemblé Dancewear: 8800 S. Colorado Blvd. Ste F. Highlands Ranch CO 80126 (Dual Star students receive a 10% discount). OR Dance X-Treme Bodywear: 8828 S. Dallas Way. Greenwood Village, CO 80112 (Dual Star students receive a discount). If you know their size Amazon and sometimes target!
How do I drop or withdraw from the studio?
To drop a class or all classes, the account holder must email our Assistant Director with a 30-day advance notice to drop: Brooke@dualstardance.com
How do I make up missed classes?
Please note we do not prorate tuition, however, we encourage your student to take advantage of our make up policy! If they miss any classes throughout the month, they can make it up within 4 weeks in any class, as long as it is in their level and age group. You do not need to schedule this with us, just come as you please!
Studio Closure/Weather Policy
Dual Star abides by the Douglas County School District for severe weather closures. If DCSD announces school closure due to weather, Dual Star will also be closed for all classes on that day. We will inform all families via email or text, website, and social media as well as on our voicemail. You may always check out our webpage for this info: http://dualstardance.com/homepage/student-portal/weather-delays-and-closures
I have a 2 – 6 year old, which classes should I enroll them into?
For these age groups, you will want to look at:
Kinder Rock (2-3 years old, 30 minute class) this class introduces the students to ballet and jazz while incorporating coordination and movement. It also integrates visual stimulation and games to keep the dancers learning and having fun.
*Creative Movement 1 which is for ages 3-4 (1 hour class)
*Creative Movement 2 which is for ages 4-5 (1 hour class) OR
Inro to Ballet or Intro to Jazz which is for ages 5-6 (1 hour class)
Once your dancer is 6 years old they may start to explore level 1 – 1A technique classes
*These classes introduce the dancers to the basics of ballet, tap, and jazz technique and vocabulary in a structured class environment. The students will develop rhythm, coordination, and movement all while building their confidence and self-esteem.