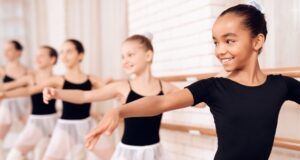 Welcome to Dual Star Academy of Dance
We are a premier dance studio located in Centennial, Colorado proudly offering the highest quality dance instruction in jazz, ballet, poms, lyrical, tap, hip hop, creative movement and more!
We invite you to join our dance family. We offer free trial classes so you can get to know our teachers.
Dual Star Academy of Dance has Dual Missions
At Dual Star Academy of Dance, we have dual missions: Our first mission is to provide the highest quality dance instruction to allow students the opportunity to grow and develop into well-rounded, technically strong, and appreciative dancers.
Our second mission is to build confidence and self-esteem, enforce a strong value system, and provide an environment that will nurture growth and development for every dancer.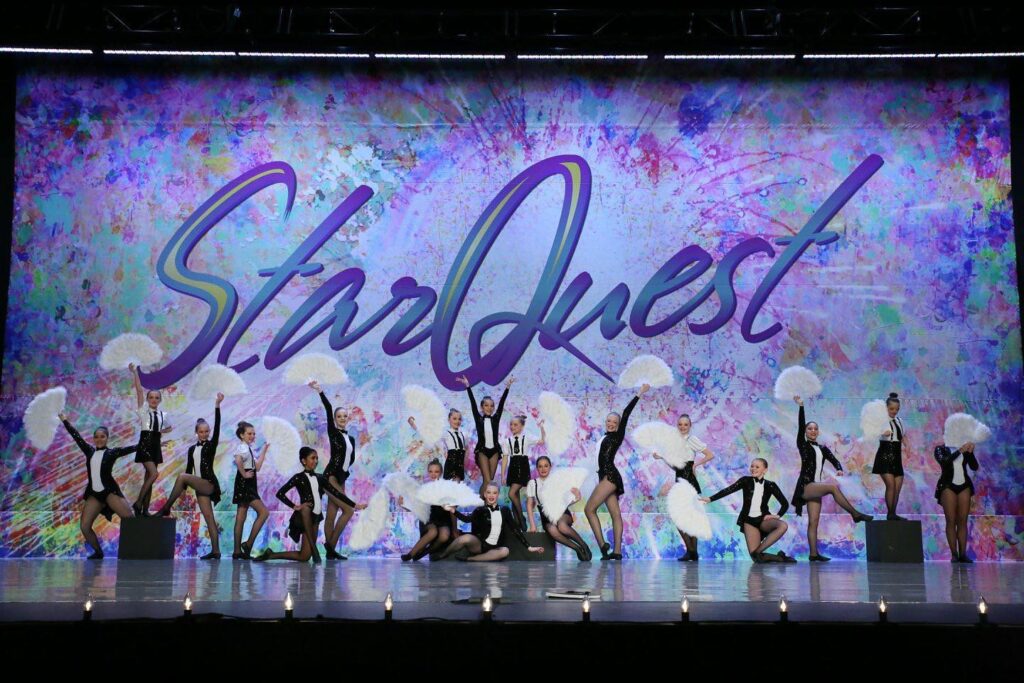 Performance Company
Dual Star's Company is a performance and competitive group that represents Dual Star at local community events and competitions. Company is meant for dancers who want to take their dancing to the next level and who want to commit to all rehearsals, performances, and competitions. In order to audition for Company, dancers must have had a minimum of 3 years dance experience or asked by a teacher. Join our award-winning team today!
Quality Dance Instruction
Our philosophy is that dancers receive quality dance instruction while having fun and finding the passion for the art form. We are dedicated to educating not only dancers, but parents as well, about the world of dance. We offer a positive learning environment by giving encouragement along with constructive criticism.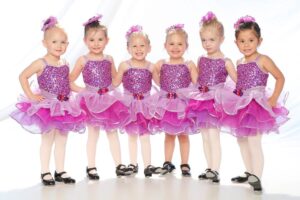 See What Makes Us Different!
Have a peek into our studio to see what really sets us apart. From our approach to dance to the classes we offer, we have created a truly unique atmosphere.
Words Speak Volumes
"Great dance studio! For little kids, they do a great job of making dance class fun and give a great introduction to dance. They have a dance recital at the end of the year for them too. Great technique and awesome choreography. The studio cares a lot about their dancers as well and is active in charitable giving and volunteering in the community. Highly recommend!"

Heather S.
"We're new to Dual Star. While it is a little far from our house, we have been impressed with how organized they are. Brooke is so helpful. Miss Ashlyn is a great teacher. My daughter loves her class and is so excited to learn ballet."

KC Nynas
"Dual Star has created a loving and accepting environment that encourages the love of dance in their students. I drive my kids across town just to make sure they are surrounded by the positive and loving teachers and staff. This studio is amazing!! Wish there would have been a studio like this when I was a kid."

Annie
"I love dancing here! My favorite classes are ballet, jr jazz, and acro. The company girls are very nice and work very hard. Brooke is helpful and always available to help at the front desk. The owners truly care about every dancer and our well being. I am grateful to be dancing here!"

Faith
"My daughter took classes at Dual Star Academy of Dance for six years, and she was part of the Company team for five years. It was an amazing experience that she will remember for a lifetime. She learned of a variety of dance techniques, and, more importantly, she had a lot of fun! The owners are committed to teaching all of the dancers to believe in themselves and in the value they bring to the world. I would recommend Dual Star to any parent looking for a well-rounded, enjoyable dance experience for their children."

Dana S.
"We moved to the area earlier this year and found dual star on yelp and tried a free pre-ballet class for our 6 year old. The staff is so friendly, very informative and has excellent email communication. The teachers and staff are so friendly and inviting my daughter had no problem being dropped off and picked up curbside (due to covid only dancers were allowed in studio). Our teacher was Ms. Nikki and she was the sweetest & patient teacher. All the girls loved her. We were able to sign up for the recital and it was ran so smoothly & efficiently. We have signed up for another season and can't wait"

Alison F.
"Dual Star Dance offers quality instruction and training. More importantly, though, it is a safe and positive studio for kids to thrive. The owners are very approachable and are so caring to my kiddos. I highly recommend Dual Star!"

Becky
"Dual star is a great place for kiddos to dance. The owners have invested their entire lives, heart and souls into this studio. They care for their students and staff in a way that is truly remarkable. Provides a great dance community if that is what is desired, Highly recommend you to try it out!"

Shoshana