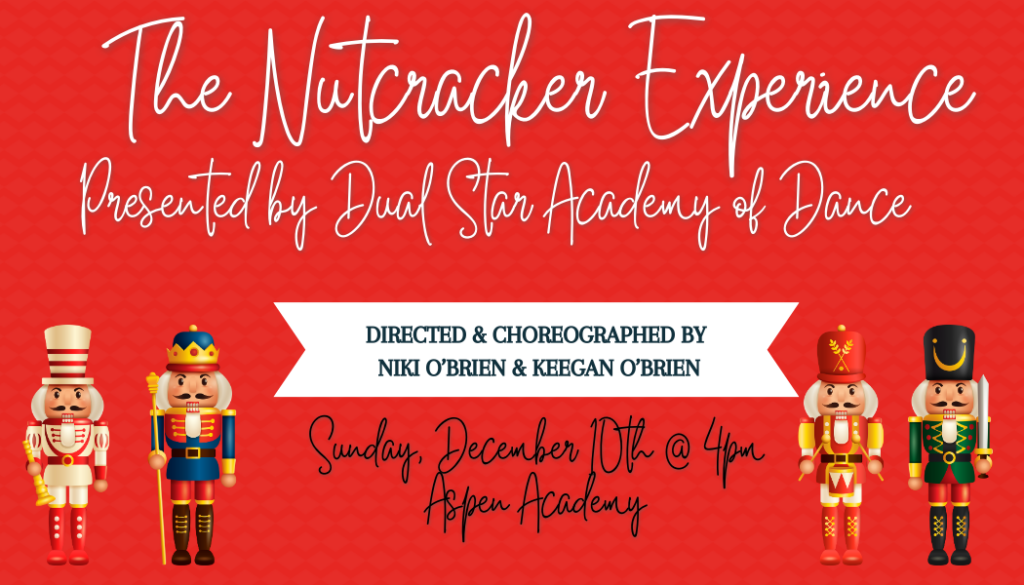 A Community Outreach Program, Transforming Lives Through Dance  
At Dual Star Academy of Dance, we believe performing is vital to a dancer's education. The Nutcracker Experience introduces students and parents to narrative ballet, fosters a better understanding of ballet as well as brings the magic of the Nutcracker to audiences who may not have the opportunity to see a live production this holiday season. Students have multiple opportunities to perform in the community during the holiday season all while promoting confidence, a healthy lifestyle, and creativity.
The Nutcracker Outreach 2023 Performance Schedule 
Saturday, December 9th @ 11am
Parker Library 
Sunday, December 10th

@ 4pm
Aspen Academy – $10/ticket (tickets go on sale 11/6/2023 @ 9AM) LINK WILL BE BELOW! 
Saturday, December 16th @ 10am
Brookdale Greenwood Village
Sunday, December 17th @ 4pm
Holly Creek