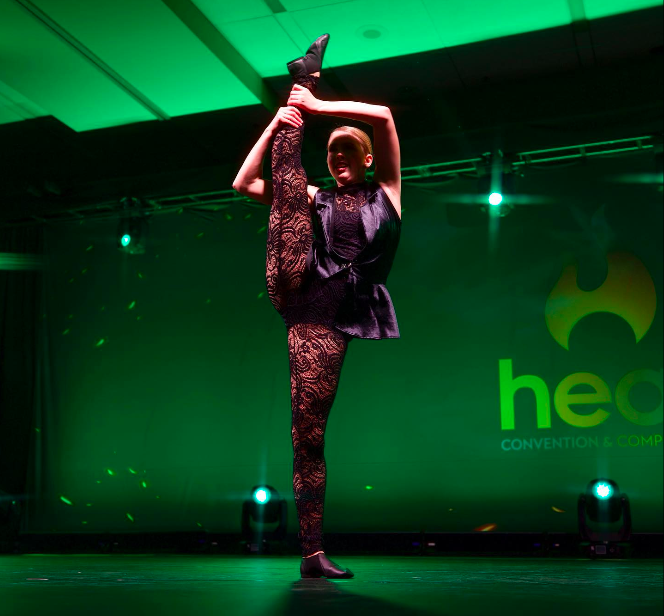 Dual Star's Company is a performance and competitive group that represents Dual Star at local community events and competitions. Company is meant for dancers who want to take their dancing to the next level and who want to commit to all rehearsals, performances, and competitions. In order to audition for Company, dancers must have had a minimum of 3 years dance experience or asked by a teacher. Join our award-winning team today!
Company Features
We are proud to offer our students guest choreographers, competitions, conventions, team outings, outreach programs and more!
2022-2023 Season
We are in the middle of another amazing competition season and getting ready to expand our talent for next season! If your dancer is looking to take their talent to a new level, check out our competition team!
Join us at the studio
Friday, May 6th @ 5pm for the parent info meeting
and
Saturday. May 14th for Auditions!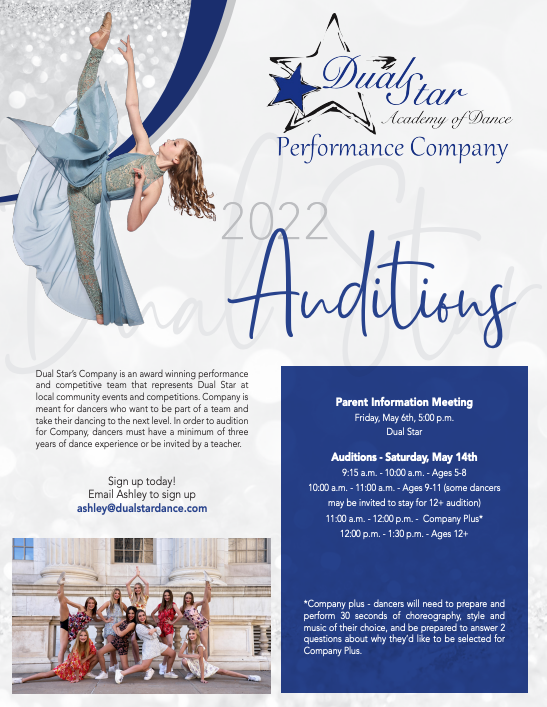 Please email our Company Director, Miss Ashley Lambert for more information!