Performance Company

Dual Star's Company is a performance and competitive group that represents Dual Star at local community events and competitions. Company is meant for dancers who want to take their dancing to the next level and who want to commit to all rehearsals, performances, and competitions. In order to audition for Company, dancers must have had a minimum of 3 years dance experience or asked by a teacher. Join our award-winning team today!
Company Features – guest choreographers, competitions, conventions, team outings, outreach programs and more!
2021-2022 Season! 
We already had our group auditions but if your dancer is interested in joining our team for the 2021-2022 season, please email Ashley@DualStarDance.com to set up a private audition.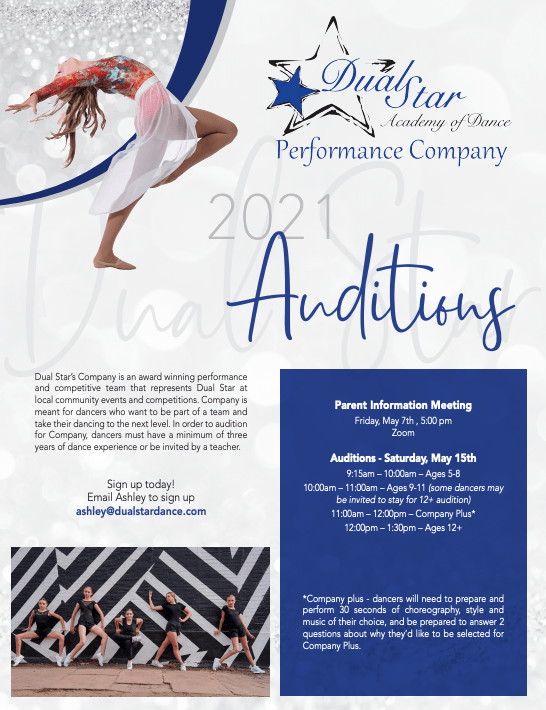 Please email our Company Director, Miss Ashley Lambert for more information!