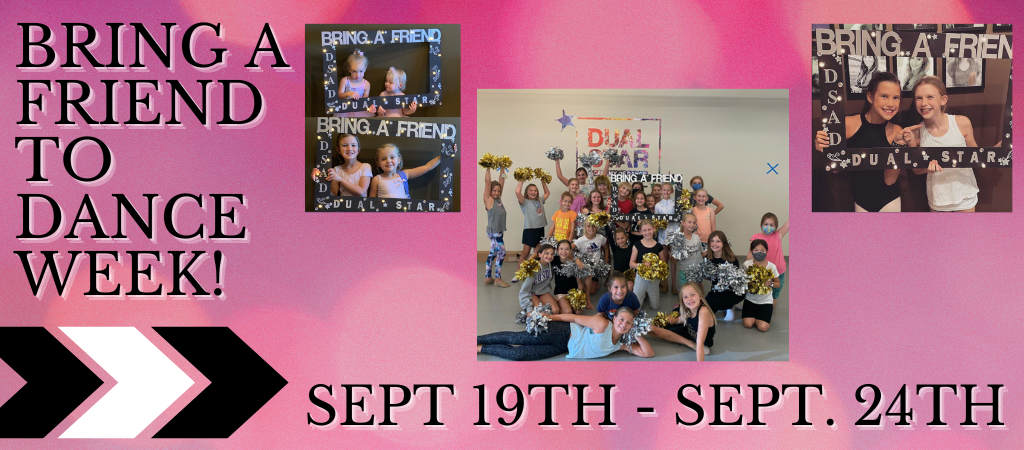 JOIN US!
We invite all our students to share their love and passion for dance during our annual "Bring a Friend to Dance" Week! Dancers are welcome to bring their friends to join them at any or all of their dance classes during the week, completely FREE!!

Current students are allowed to bring any friend to any dance class with the exception of the following:
Acro 3-4, Acro 5-6, Pre-Pointe and Pointe & Variation.
***If students do want to bring a friend to these classes, the invited friend needs to have experience/training in acrobatics, as well as pointe technique and variation.

WHERE:
Dual Star Academy of Dance

WHEN:
Monday, September 19th – Saturday, September 24th

HOW TO SIGN UP:
All friends who wish to participate in Bring a Friend week will need to fill out this online permission slip before attending

PROMO!!!
Current Dancers: If your friend enrolls during bring a friend week and stays for at least 1 month, we will add a $30 credit to your account!!
New Dancers: If you enroll into a class during bring a friend week, we will waive your $20 registration fee!!