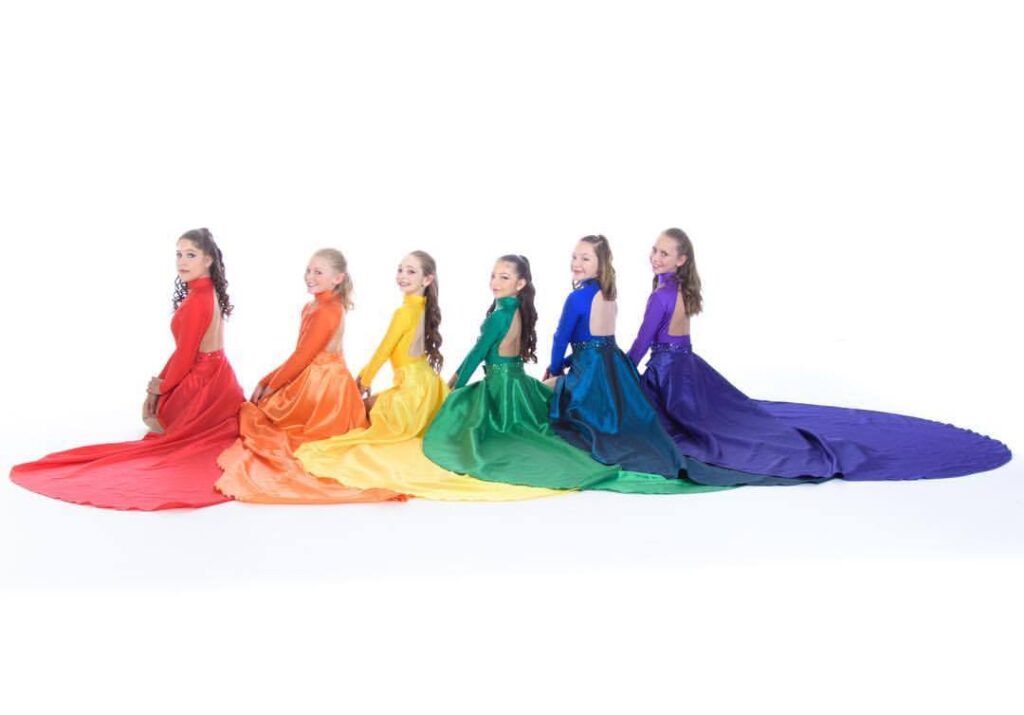 Each class will have a designated section backstage.
---
Students should stay in their group sections while they wait for their time to perform.
---
If a student is in multiple numbers, they are responsible for their belongings. Our recommendation is to find a dressing room to hold their stuff for the entire show.
---
Dancers need to arrive backstage 30 minutes prior to the start of the show.
Please arrive in full hair, make-up, and costume.
---
We strongly enforce that all dancers are quiet and calm backstage, respectful to all other dancers, volunteers, and staff as well as The Newman Center faculty.
---
All students will remain backstage for the entire show, EXCEPT Kinder Rock and Creative Movement kids, whose parents can pick them up after they perform.
---
We take the safety of our students very seriously and have implemented the Check-in & Check-out system for recital to help keep track of all our students. Please read the following guidelines:
Dual Star requires ALL students to check-In and checkout on the day of the recital.
All students ages 10 and under must be checked in and out by a parent/guardian.
Students performing in multiple show times need to check out and back in if they leave the venue at any time.
Volunteers/Teachers are in charge of escorting the dancers to and from the dressing rooms.
If your dancer has any allergies or medical needs, please let us know either before recital day or at the Check-in table.